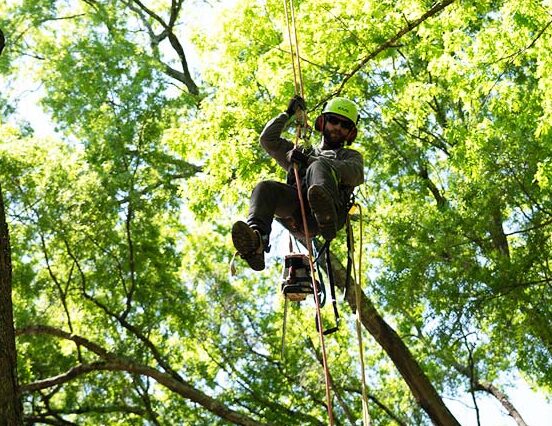 Keep Your Trees Healthy with our professional Tree Pruning Service in hillsborough, nc
Our tree pruning service in Hillsborough, NC is an essential part of maintaining the health and appearance of your trees. By removing dead or diseased branches, pruning allows for more light to penetrate the canopy, and improves the tree's appearance. To ensure that your tree pruning is done correctly, it's essential to hire a tree care specialist. If you're in Hillsborough, NC, BroadLeaf Tree and Shrub offers top-notch tree pruning services.
Our team of experts follows all TSIA and ISA guidelines for tree limb removal, and we strictly adhere to ANSI safety guidelines. With our services, you can trust that your trees will receive outstanding care and be left healthier and visually appealing. At BroadLeaf Tree and Shrub, we are dedicated to providing you with the best results for your tree's overall health and appearance. Contact us today for professional tree pruning services in Hillsborough, NC, and enjoy the benefits of a healthier and more visually pleasing tree.
Trust Us to Help You Keep Your Trees Looking Great
Tree pruning is useful to promote a healthy growth. And also, after pruning your trees, they will improve their appearance. It's like giving a new haircut to your trees. They will look neat and healthy afterwards.
We offer professional tree pruning service to anyone in the local area, using high-quality equipment in order to make sure your trees are properly pruned.
About broadleaf tree & shrub