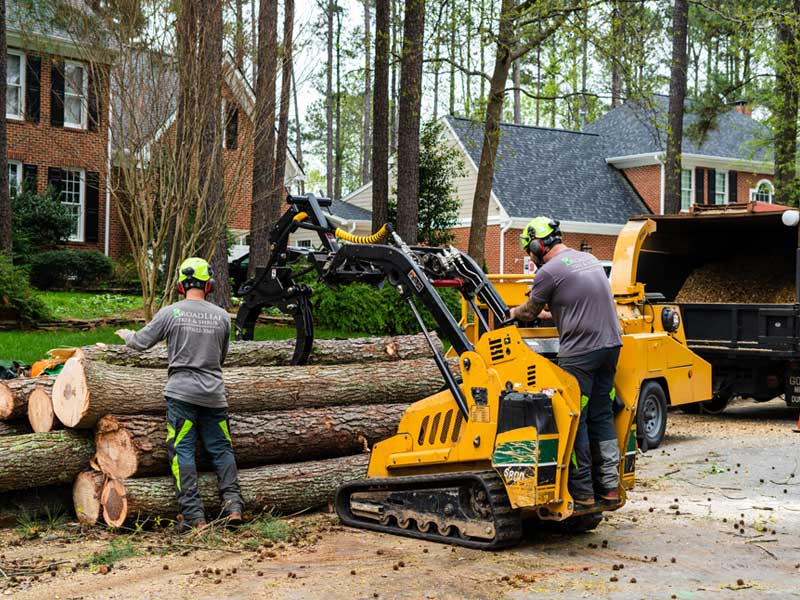 Offering Safe and Effective Tree Removal in Durham, NC and the Surrounding Areas
Dealing with an unwanted tree can be frustrating. Allow a certified arborist to handle the issue for you. BroadLeaf Tree and Shrub is a company that offers tree removal service to the Durham, NC area. We have unrivaled skill in the industry, obtained over 20 years in the business. It is our goal to safely and effectively remove a tree to improve the look and health of your property.
Service from Professionals with 50+ Years of Experience
At BroadLeaf Tree and Shrub, we put an emphasis on safety. We use the best equipment in the industry in order to effectively cut down and remove a tree from any area of your property. Our certified arborists have the skill, experience, and knowledge to make sure that your tree removal is handled without danger.
about broadleaf tree & shrub
Call Us Today in Order to Schedule Your Tree Removal Service
BroadLeaf Tree and Shrub is committed to providing you with the best service possible. Please consider calling today in order to learn more.