"BroadLeaf Tree & Shrub has been, by far, the best tree and shrub contractor that has ever worked on our yard."
"They were very professional and extremely competent."
"The crew was professional, responsive, and cleaned up after themselves as if they were never there!"
"After arriving on-time it was very impressive how fast the team was able to complete their work and leave the job site clean and organized."
"I called 5 different companies for quotes, and BroadLeaf's estimate and expertise was the best around."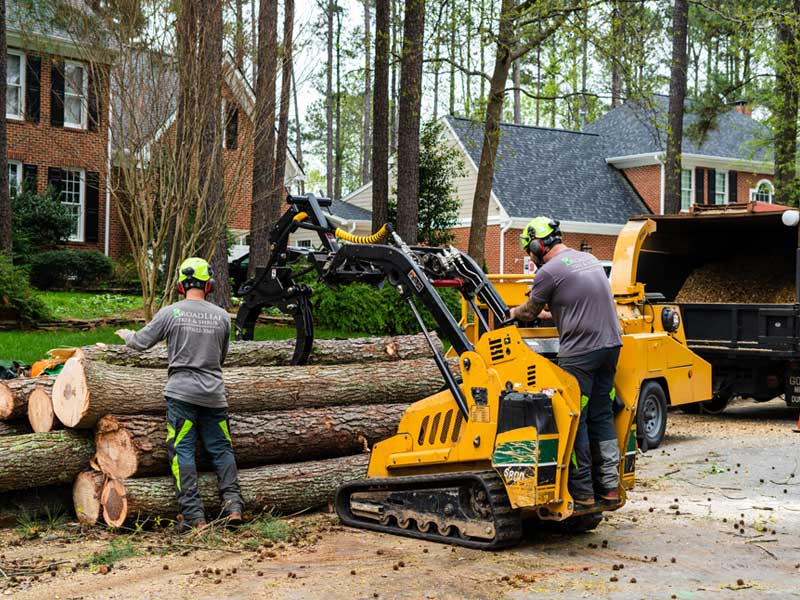 your top-Quality Tree Service IN Apex, NC
If you're looking for the best tree service in Apex, NC, you've come to the right place. The dedicated, hard working and experienced team members at BroadLeaf Tree & Shrub will get to the root of your tree problems.
Our Goal for You: To make sure that your needs are met, no matter what you need assistance with.
Why BroadLeaf Tree & Shrub?
Broadleaf tree & shrub Services in Apex, NC
As experienced arborists, our tree service in Apex, NC gets the job done right for you the first time and every time. We take a personal interest in each and every job and it is our mission to create a great experience for you whether it's work that you anticipate or an emergency.
we are Your Locally owned, TRUSTWORTHY, & PROFESSIONAL, Tree and Shrub Service
OUR GUIDING PRINCIPLES: We adhere to several key principles that guide us to providing you with the best possible tree service around. 
Call Now to schedule a free consultation
If you're ready to get the quality tree and shrub service you deserve, then give us a call today. We also encourage you to join our conversation on Facebook.