Tree Removal in Hillsborough, NC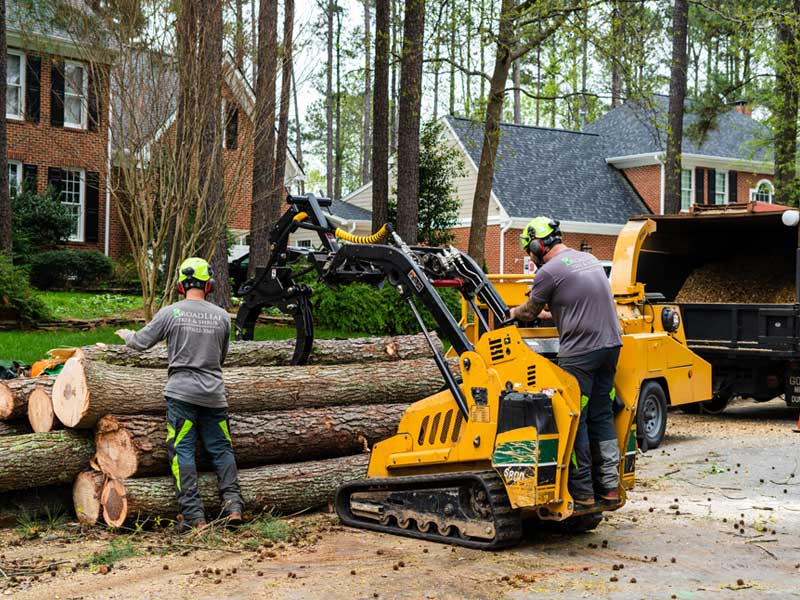 Offering Safe and Effective Tree Removal in Durham, NC and the Surrounding Areas
When you have an unwanted tree on your property, it can be frustrating and even dangerous to deal with it on your own. That's why you should trust the experts at BroadLeaf Tree and Shrub, a reputable company offering reliable tree removal services in Durham, NC.
With over 50 years of experience in the industry, our certified arborists have gained unrivaled skill in tree removal. Our main goal is to ensure that your property remains safe and visually appealing by safely and effectively removing any unwanted trees. We use cutting-edge equipment and follow industry-approved safety guidelines to ensure that the job is done right every time.
At BroadLeaf Tree and Shrub, we take pride in providing top-notch tree removal services that are tailored to meet your unique needs. Our team of experts will work with you to identify the best course of action for removing the unwanted tree while preserving the health and beauty of your property.
Don't let an unwanted tree cause frustration or become a safety hazard on your property. Contact BroadLeaf Tree and Shrub today, and let us take care of your tree removal in Durham, NC, with the highest level of professionalism and expertise.
SERVICE FROM tree care PROFESSIONALS WITH 50+ YEARS OF EXPERIENCE
At BroadLeaf Tree and Shrub, we put an emphasis on safety. We use the best equipment in the industry in order to effectively cut down and remove a tree from any area of your property. Our certified arborists have the skill, experience, and knowledge to make sure that your tree removal is handled without danger.
about broadleaf tree & shrub
Call Us Today in Order to Schedule Your Tree Removal Service
BroadLeaf Tree and Shrub is committed to providing you with the best service possible. Please consider calling today in order to learn more.