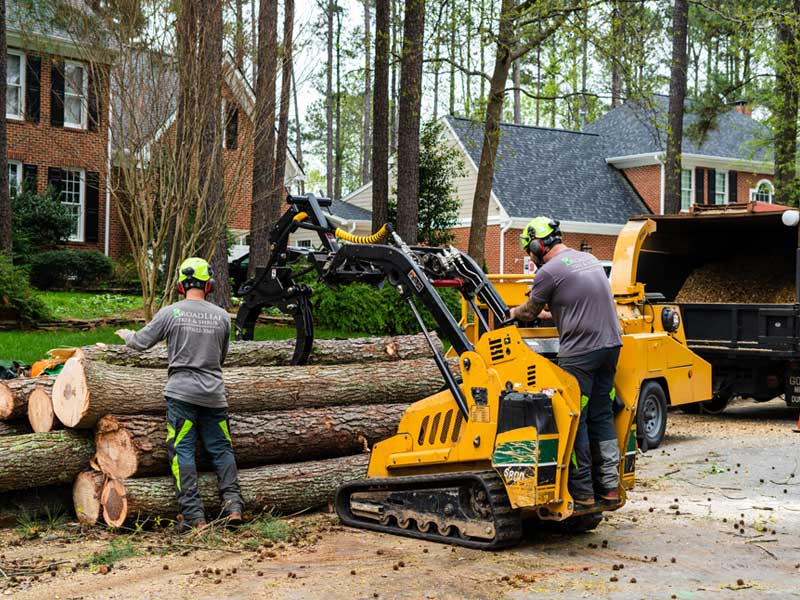 Tree removal is a daunting and often hazardous task, and it requires a great deal of skill, experience, and knowledge to be done safely and effectively. In Durham, NC, one company stands out as a leader in the field of tree removal: BroadLeaf Tree & Shrub. With years of experience and a team of certified arborists, BroadLeaf Tree & Shrub has become the go-to tree removal service provider in the area. Here are seven reasons why they are the experts in tree removal in Durham, NC.
Experience
BroadLeaf Tree & Shrub has been providing tree removal services in Durham, NC for many years. Over this time, they have accumulated extensive experience and knowledge in this field. They have dealt with a wide range of tree removal scenarios and know how to handle each situation with expertise and care.
Certified Arborists
The team of tree removal experts at BroadLeaf Tree & Shrub are certified arborists. This means they have undergone rigorous training and have been evaluated on their knowledge and skills related to tree care and removal. They understand the biology of trees and know how to assess the health of a tree to determine whether it needs to be removed.
Safety Standards
Safety is of utmost importance when it comes to tree removal. BroadLeaf Tree & Shrub follows strict safety standards to ensure the protection of both their employees and customers, as well as the environment in which they work. They use proper safety equipment and techniques to minimize the risk of injury or damage to property during the tree removal process.
Specialized Equipment
Tree removal requires specialized equipment that is specifically designed to minimize damage to surrounding areas while ensuring efficient and safe removal of the tree. BroadLeaf Tree & Shrub uses state-of-the-art equipment that is regularly maintained and inspected to ensure it is functioning properly and safely.
Insurance
BroadLeaf Tree & Shrub is fully insured, which provides peace of mind for their customers. They can trust that their property and assets are protected during the tree removal process. In the unlikely event that something goes wrong, BroadLeaf Tree & Shrub's insurance will cover any damages.
Customer Service
BroadLeaf Tree & Shrub prides itself on providing excellent customer service. They understand that tree removal can be a stressful and emotional experience for their customers. That's why they focus on communication, transparency, and responsiveness. They keep their customers informed throughout the entire process and are always available to answer any questions or concerns.
Environmentally Conscious
BroadLeaf Tree & Shrub is committed to environmentally responsible practices. They understand the important role that trees play in our ecosystem, and they take great care to ensure that any removed trees are disposed of properly. They recycle tree debris and implement sustainable tree care practices to minimize their environmental impact.
Tree removal is not a task that should be taken lightly. It requires expertise, knowledge, and experience to be done safely and effectively. BroadLeaf Tree & Shrub is the expert in tree removal in Durham, NC, and they have the experience, knowledge, and equipment to handle any tree removal scenario safely and efficiently. Contact them today for all your tree removal needs.